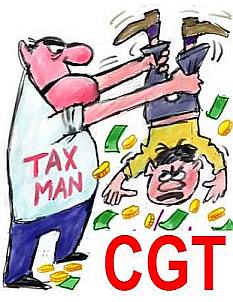 December – it's not just a bumper month for the shops, but also (generally) a decent month for the exchequer as well!
December is the month that you need to pay your tax on any Capital Gains that you made during the first eleven months of 2010. So, if you have sold an asset between January 1st and November 30th this year, and made a gain, you must pay the tax due on those gains no later than December 15th, that's less than two weeks away.
If for instance you sold an investment property (albeit highly unlikely in this market) and made a profit, or perhaps you sold some shares and made a profit, you are liable for the tax on all of these by the 15th of this month.
You must also disclose the information relating to the Gain on your next income tax return which does not have to be done until October 31 2011, but the tax must be paid this month. So, as you can see, the Revenue must get their slice of your pie, before Arnotts and Brown Thomas do!