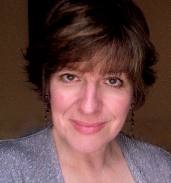 Jill Kerby, the widely known Personal Finance columnist with the Sunday Times mentioned our company in her piece last week about fixing a mortgage or not.
Fixed risk
KP writes from Kildare: I have been offered a mortgage of €450,000 by Allied Irish Banks with the choice of fixing the rate for two, three or four years. Do you think a fixed rate is a good idea and, if so, for how long should I fix? What would happen to the mortgage contract if AIB is sold? What would happen to mortgage debt if Ireland leaves the euro?
I asked Karl Deeter of Irish Mortgage Brokers for his view. He believes that fixing for three years at the rate of 3.89% you've been offered by AIB is a good deal. At just 0.2 points higher than the two-year rate, he reckons it is a premium worth paying.
According to Deeter, European interest rates can only go up. Because they are set to suit Germany and not Ireland, the chances are that interest rates will rise sooner rather than later, as Germany's economy strengthens and inflation gathers pace.
He predicts that Irish banks will increase lending rates because of the expensive bailout by the EU and International Monetary Fund. Fixing a loan can bring you some peace of mind for a few years, though you must consider the consequences of having to revert to a higher variable rate at the end of the fixed period.
Peace of mind comes at a cost, however. There is a risk of paying over the odds if interest rates fail to rise by as much as you expected while your mortgage is fixed. These loans are also less flexible. You cannot overpay a fixed mortgage if you find yourself with spare cash.
You may also be hit with steep redemption penalties if you need to break out of a fixed deal because the rate is uncompetitive or if you decide to move.